Meet Jerry D'Amigo, the nice looking young man who is the new face of the Toronto Maple Leafs, and will likely lead them to their first Stanley Cup since the formation of The Guess Who.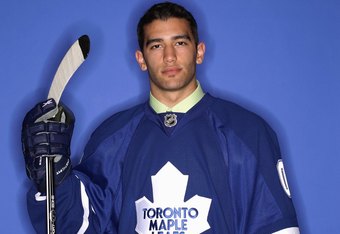 Picked as a potential diamond in the rough, D'Amigo has proven to be worth much more than a sixth round pick.

After tying Taylor Hall in points at the World Junior Championship, D'Amigo finished his breakout campaign by putting up 10 goals and 25 assists for 35 points in 35 games for the Rensselaer Polytechnic Institute, leading his team in points.
[
Bleacher Report
]
We all know the terrific prospects who have come out of the Rensselaer Polytechnic Institute. While D'Amigo may be a guy who had a better 19-year old season than first expected, the attention he's drawing for maybe signing with the Leafs in the next couple of days just means he is another beneficiary of the mid-August no-new-signings crash.